Gutter Installation Brunswick GA Gutter & Guard Installations
We are the Golden Isles. Glynn county is our roots. We provide gutter installation, gutter guards and soffit and fascia services in Brunswick and the Golden Isles. Don't look far we are your neighbor. 
Brunswicks #1 Gutter Installation Company
Free Gutter Installation Estimates 
We provide on site professional estimates in Brunswick to help you protect your Glynn county home. No job to big or to small
Licensed and Insured
Fully licensed to work in Brunswick. We protect you with $1,000,000 worth of liability insurance and full workers comp on all field workers to protect you and your home.
No Pressure No Hassle Gutter Estimates
We provide in writing estimates for all our services with nothing left to guess about. Our proposals are perfect to the penny and in your budget.
Professional Project Managers
Your gutter project manager will provide you with all of your options and color selections. You will see how we go out of our way to give you the best possible solution to help you protect your home.
Gutter Installation – Brunswick GA
Stateline Gutters has been helping Glynn county residents protect their home from the enormous amount rainfall we get for over 25 years. We provide custom gutter installation to help you protect your home.
Brunswick Natives Helping You
Our owner Paul Rushing was born in Brunswick and a 1987 graduate from Brunswick High School. Our parents, children and grand children are all Brunswick natives. Chances are we have met before if you live in Brunswick.
Gutter Installation Near Me in Brunswick
Our shop is located in Kingsland but we provide daily service in Brunswick. We are only 25 minutes away. Not only do we install gutters we also install gutter guards and repair or replace soffit and fascia.
By installing gutters, you'll be taking a proactive step to protect your investment and your family's safety. Gutters provide a clear path for water to flow, preventing it from pooling around your home's foundation, and causing damage over time. They also protect your landscaping from erosion, ensuring that your yard stays beautiful and healthy.
In addition to protecting your home's foundation and landscaping, gutters can also help to prevent water damage to your home's exterior. When rainwater is allowed to flow off of your roof, it can cause water stains, discoloration, and even mold growth on your home's siding. With gutters in place, the water will be channeled away from your home's exterior, preventing damage and keeping your home looking its best.
At the end of the day, gutters are an essential part of home maintenance that can save you money in the long run. By preventing water damage to your foundation, landscaping, and home's exterior, gutters help to maintain your home's value and keep it looking its best.
Profession Gutter Services Company
If you're ready to take the next step and have gutters installed on your home, don't hesitate to reach out to us. Our team of experts will work with you to design and install a gutter system that meets your unique needs and budget. Give us a call today to schedule a consultation and take the first step towards protecting your home and your family's safety. Here at Stateline we pride ourselves on being the top guter installation company. We fill in the gaps that your builder left in your homes water management system.
Gutter Installation Warranties & Expectations
We provide home owners with a written 10 year warranty to protect their investment an insure the ywill never be out of pocket for gutter repairs due to faulty installation. Seemless gutters when installed properly should give hte home owner 25 years of service or more. Most gutter service companies will not even mention a warranty to home owners. That is why you can count on us to give you professionally installed seamless gutter and gutter guards.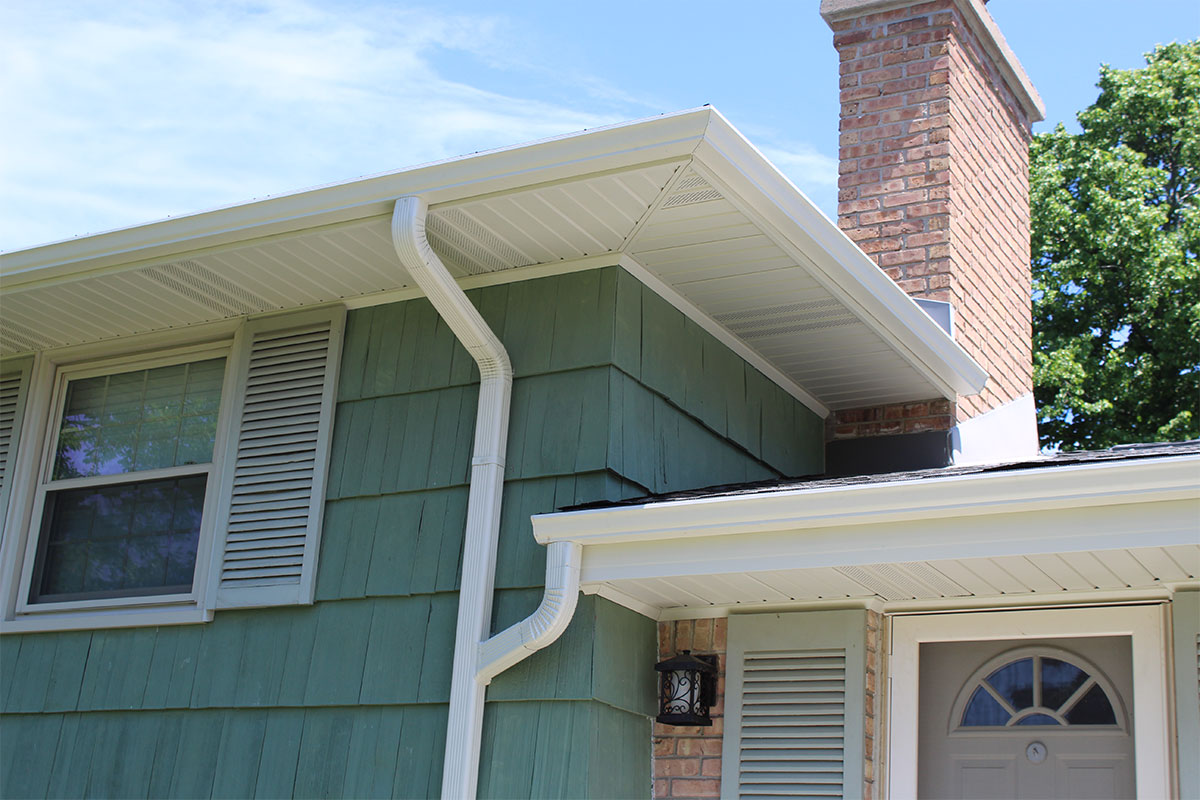 Brunswick Gutter Installation FAQ:
Do I need a Permit to Install Gutters in Brunswick Georgia?
A permit is not required for gutter installation anywhere in Glynn County. Some homeowners associations do require approval but that usually can be accomplished after the fact.
How long does it take to have gutter installed in Brunswick?
Usually the entire process is less than one week. The actual installation can usually be accomplished in one day.
How much does gutter installation cost in Brunswick?
There are many factors that determine the price of gutter installation. It is just not the length of gutter. That is why we give free onsite estimates which are good for a one year.
How long do estimates take?
Estimates usually take less than 30 minutes. We do ask that your reserve an hour even though we may not need that much time to complete your gutter installation estimate.
How much of a deposit is required?
We generally do not ask for any money upfront to get your gutter project started. You pay us when the job is done and you are happy!