Seamless Gutter Installation
We provide gutter installation services in Southeast Georgia and Northeast Florida. So if you are looking for "gutter installation near me" we have you covered.
Professional Seamless
Gutter Installation
Free Gutter Installation Estimates
Estimates are good for one full year to make it easy to plan and budget.
Licensed and Insured
Fully licensed to work in all areas that we serve. $1,000,000 worth of liability insurance and full workers comp on all field workers to protect you and your home.
No Pressure No Hassle Gutter Estimates
All gutter installation quotes are in writing, we provide fair direct pricing from the very start. We treat our customers like family.
Professional Project Managers
Your gutter project manager will provide you with all of your options and color selections. You will see how we go out of our way to give you the best possible solution to help you protect your home.
Gutter Installation – Protect Your Home
As a homeowner, you may not think much about gutters, but they are an essential part of protecting your home. Gutters are designed to channel water away from your home, protecting your foundation, landscaping, and preventing water damage to your home. Without gutters, water can seep into your foundation, causing cracks, damage, and costly repairs.
By installing gutters, you'll be taking a proactive step to protect your investment and your family's safety. Gutters provide a clear path for water to flow, preventing it from pooling around your home's foundation, and causing damage over time. They also protect your landscaping from erosion, ensuring that your yard stays beautiful and healthy.
In addition to protecting your home's foundation and landscaping, gutters can also help to prevent water damage to your home's exterior. When rainwater is allowed to flow off of your roof, it can cause water stains, discoloration, and even mold growth on your home's siding. With gutters in place, the water will be channeled away from your home's exterior, preventing damage and keeping your home looking its best.
But the benefits of gutters don't stop there. Gutters can also help to prevent flooding in your basement, which can be a major headache for any homeowner. When water is allowed to pool around your home's foundation, it can seep into your basement, causing water damage and costly repairs. By installing gutters, you can help to prevent flooding, protecting your basement and your possessions.
At the end of the day, gutters are an essential part of home maintenance that can save you money in the long run. By preventing water damage to your foundation, landscaping, and home's exterior, gutters help to maintain your home's value and keep it looking its best.
If you're ready to take the next step and have gutters installed on your home, don't hesitate to reach out to us. Our team of experts will work with you to design and install a gutter system that meets your unique needs and budget. Give us a call today to schedule a consultation and take the first step towards protecting your home and your family's safety.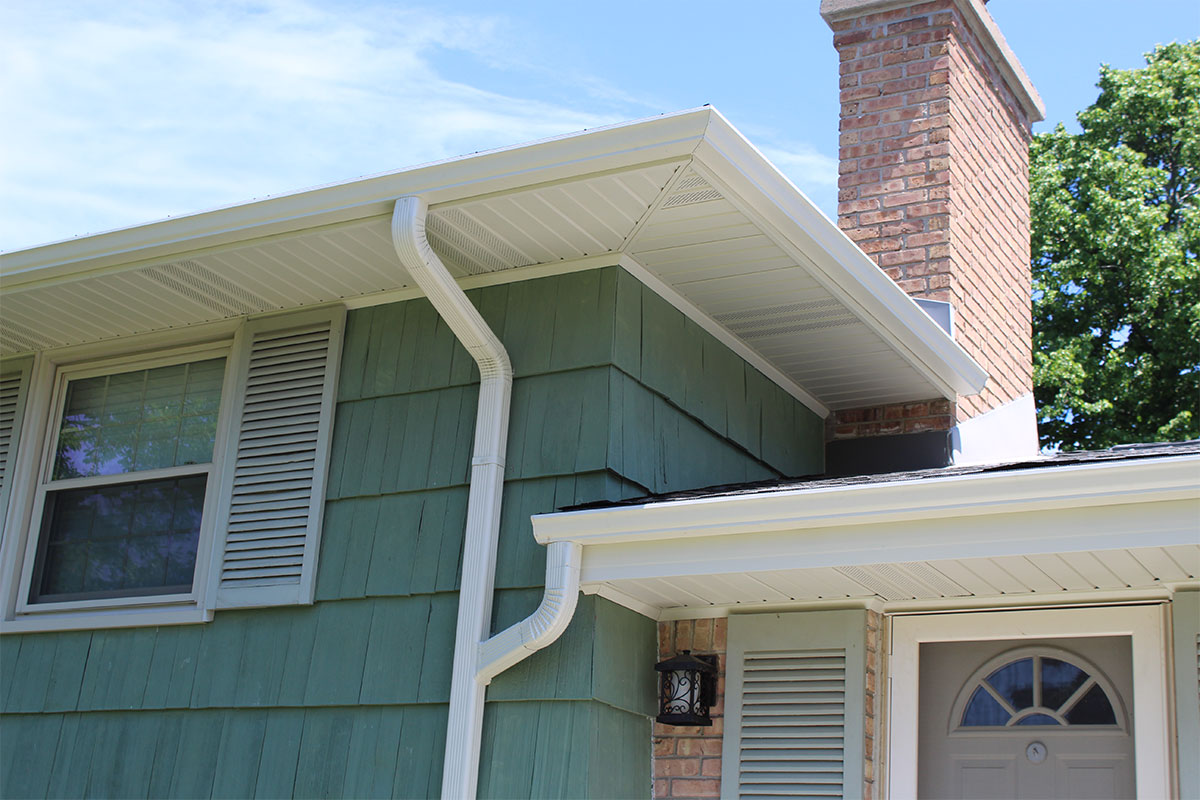 Our Service Areas & Locations
We help homeowners from Brunswick to St. Augustine get clog-free gutters that properly divert rainwater away from their homes. Protect your home and your health with seamless gutters and gutter guards from Stateline Gutters!
Are you looking for a reliable and experienced gutter installation company near you? Look no further! Our company provides top-notch gutter installation services in your area, with a team of experts who are committed to providing exceptional service and ensuring customer satisfaction.
Our services include gutter installation, repair, cleaning, and maintenance, and we use only the highest quality materials to ensure the longevity and durability of your gutters. We understand the importance of proper gutter installation for protecting your home from water damage, foundation problems, and mold growth, and we're dedicated to helping you achieve peace of mind knowing that your home is protected.
At our company, we pride ourselves on our attention to detail and our commitment to customer satisfaction. We'll work with you to design and install gutters that match your home's style and color scheme, and we'll make sure to keep you informed throughout the entire process. We also offer competitive pricing and financing options to make sure that our services are accessible to everyone.
We know that finding a reliable gutter installation company near you can be a challenge, but with our team of experts, you can rest assured that your home is in good hands. So why wait? Contact us now to schedule an appointment and receive a free estimate. Let us help you protect your home and give you the peace of mind you deserve.
Locally owned and operated